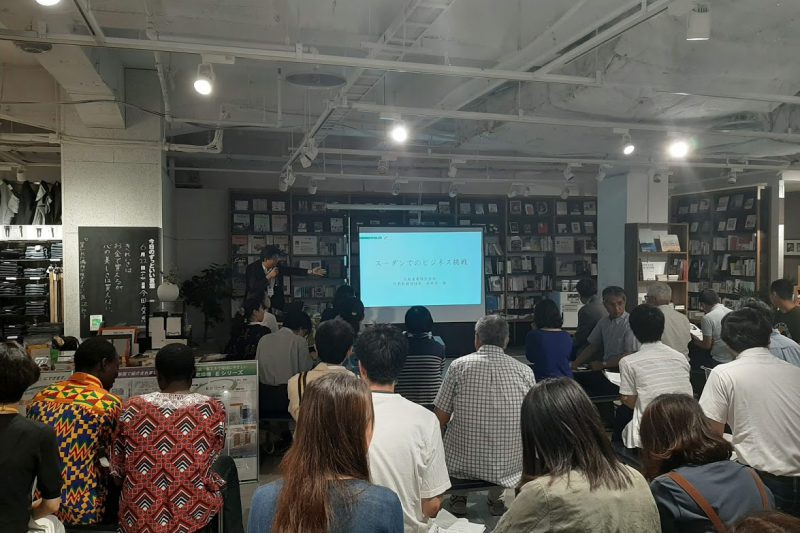 Thank you for visiting "Okayama to Africa! Private enterprise challenge and SDGs" seminar.
Dear Customers,


Thank you very much for participating in the "From Okayama to Africa ~ Challenges of Private Enterprises and SDGs ~" seminar held at MUJI Okayama Lots store on Saturday, June 22nd, 2019.

Many people admire our Sudan business, and I would like to express my heartfelt thanks to the new meeting place and the exchange of ideas.

TAIKI SANGYO will continue to work hard to realize the slogan of "enrich the world with food drying". Thank you for your continued patronage.


TAIKI SANGYO CO.,LTD.