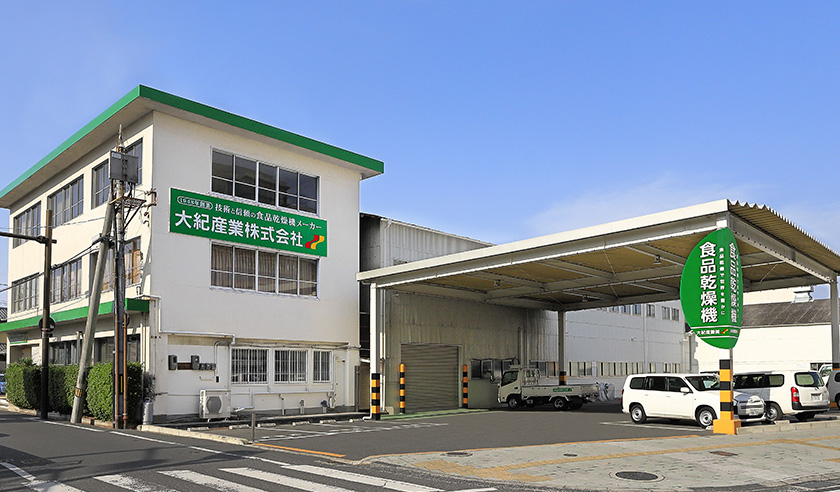 Company Information
President's Greetings
Enrich the world by drying of food!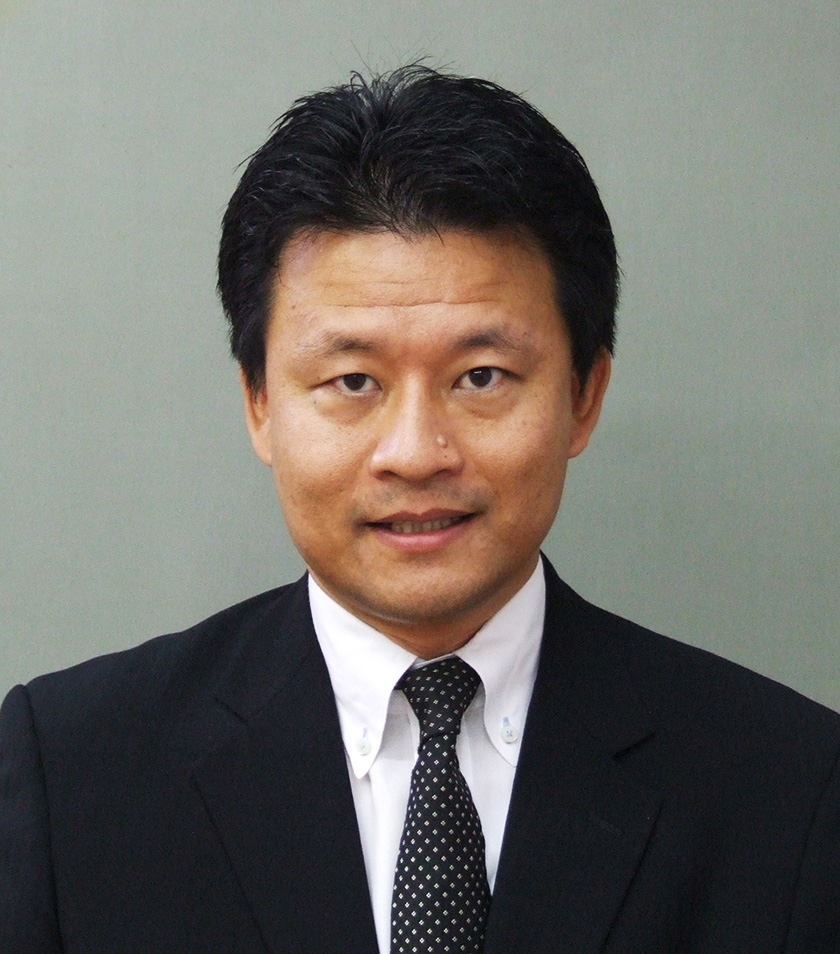 TAIKI SANGYO CO.,LTD. , which began operations in 1948, have supported Japanese agriculture as a Food Dryer manufacturer. We started development and production of leaf tobacco dryers, but because of the strengthen the smoking regulation, we entirely directed our efforts from leaf tobacco dryers to development of food dryers for making dried vegetables and dried fruits.
With the food dryer business on track, in 2008, we developed the industry's first electric dryer. In recent years, food dryers of TAIKI SANGYO are not only delivered throughout Japan but also exported around the world, including China, Southeast Asia, North America and Africa. We are contributing to reduce loss of products even if only slightly and profits will increase for hot and humid developing countries by food drying technology which can store products for extended periods while preserving the colors of material.
『Enrich the world by food drying~made in Japan~』
TAIKI SANGYO will continue to demonstrate its commitment to delivering food dryers to the world.

Thank you for your continuous business and support.

January, 2019
Company Promotional Video
Company Profile
Company Name
TAIKI SANGYO CO., LTD.
Office Location
Head Office


3-3 Seishin-cho, Kita-ku, Okayama-shi, Okayama 700-0027, JAPAN


TEL +81-86-252-1178 

FAX +81-86-252-6690

Tohoku Office
1139-3 Shibasawa, Shimoda aza, Tamayama-ku, Morioka-shi, Iwate
028-4134, JAPAN
TEL +81-19-601-4830 

FAX +81-19-601-4831



Kanto Office


345 Honzawa, Yoshimi-cho, Hiki-gun, Saitama 355-0163, JAPAN


TEL +81-493-53-2788 

FAX +81-493-53-2799



Kyushu Office


11365-2 Kirishima, Kanota aza, Nishito-shi, Miyazaki 880-0104, JAPAN


TEL +81-983-43-4860 

FAX +81-983-32-0990

Founded
15th January 1948
Common stock
20,000,000 yen
Representative
CEO Soichiro YASUHARA
Major Banks
The Chugoku Bank, Ltd. / Japan Finance Corporation
Main Customer

National Federation of Agricultural Cooperative Associations
KUBOTA Corporation
YANMAR CO., LTD.
Iseki Co., Ltd.
Mitsubishi Mahindra Agricultural Machinery Co.,Ltd.
A food manufacture
A food trading company
Kitchen equipment manufacturers

Main Business Activities
Manufactures and sells a food dryer
Company Outline
Head factory
Site area  3,475m2
Building   2,432m2
Office   405m2
Associated Company
Manufactory

Turret punch presses×1
Press brake×2
Crank press
125t×1 / 70t×2 / 50t×1 / 31t×1 / 30t×1 / 20t×1
Metal shearing machine×2
CO2 welding machine×3
Spot welding machine×3
3D CAD