Electric Dryer E-20H
S / ADP / PRO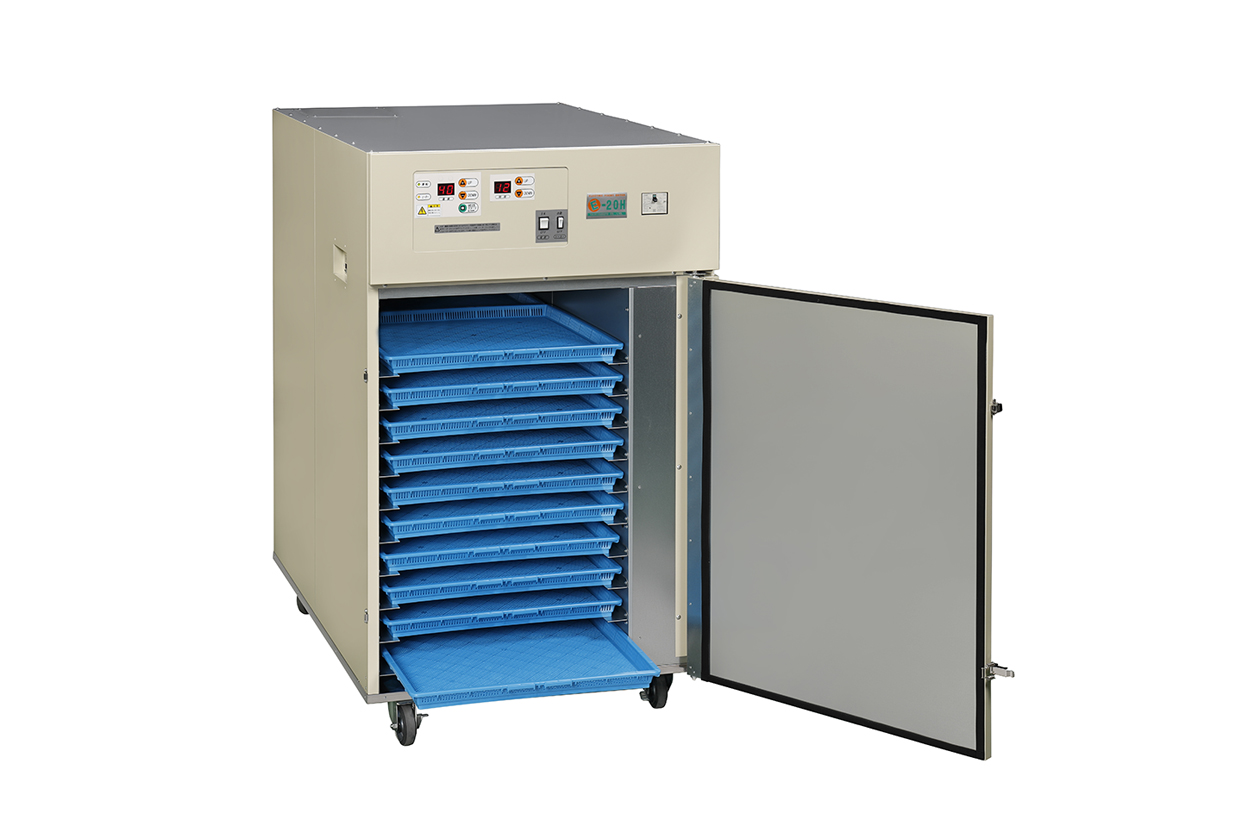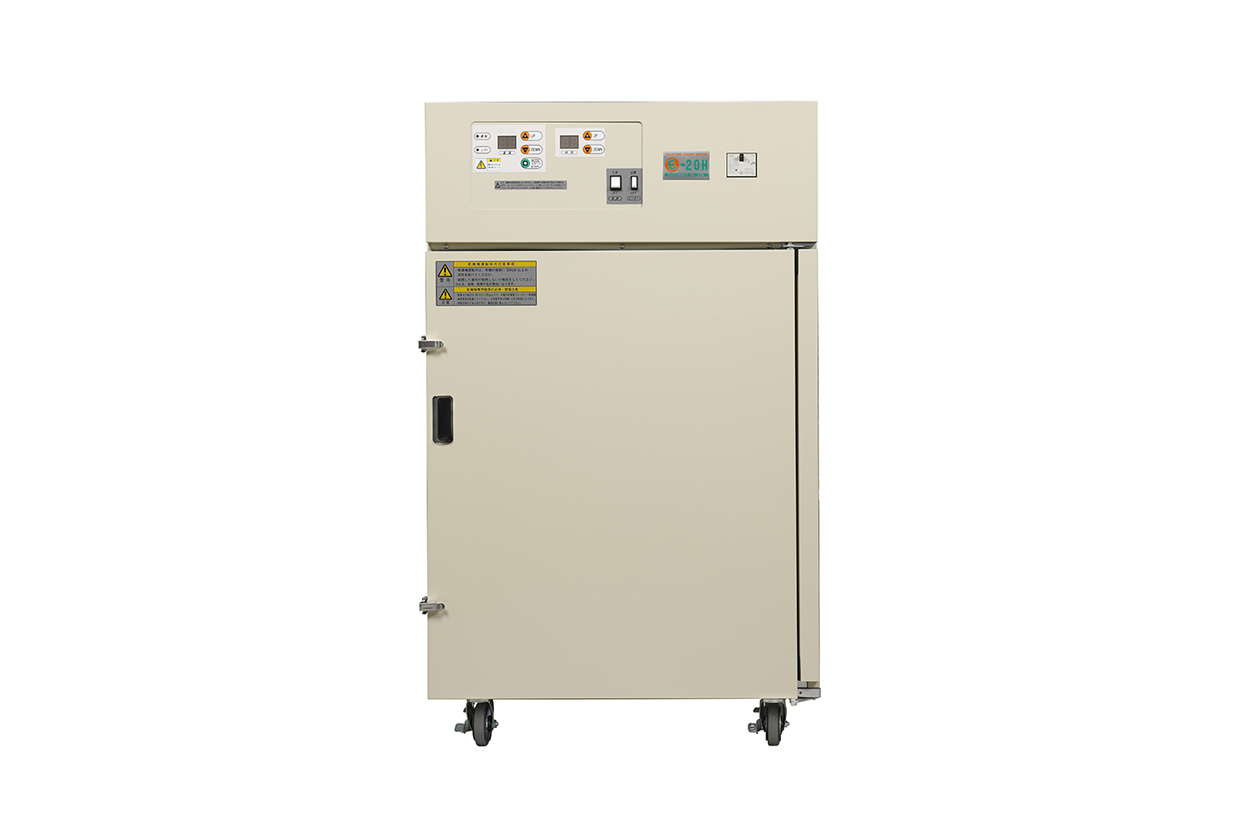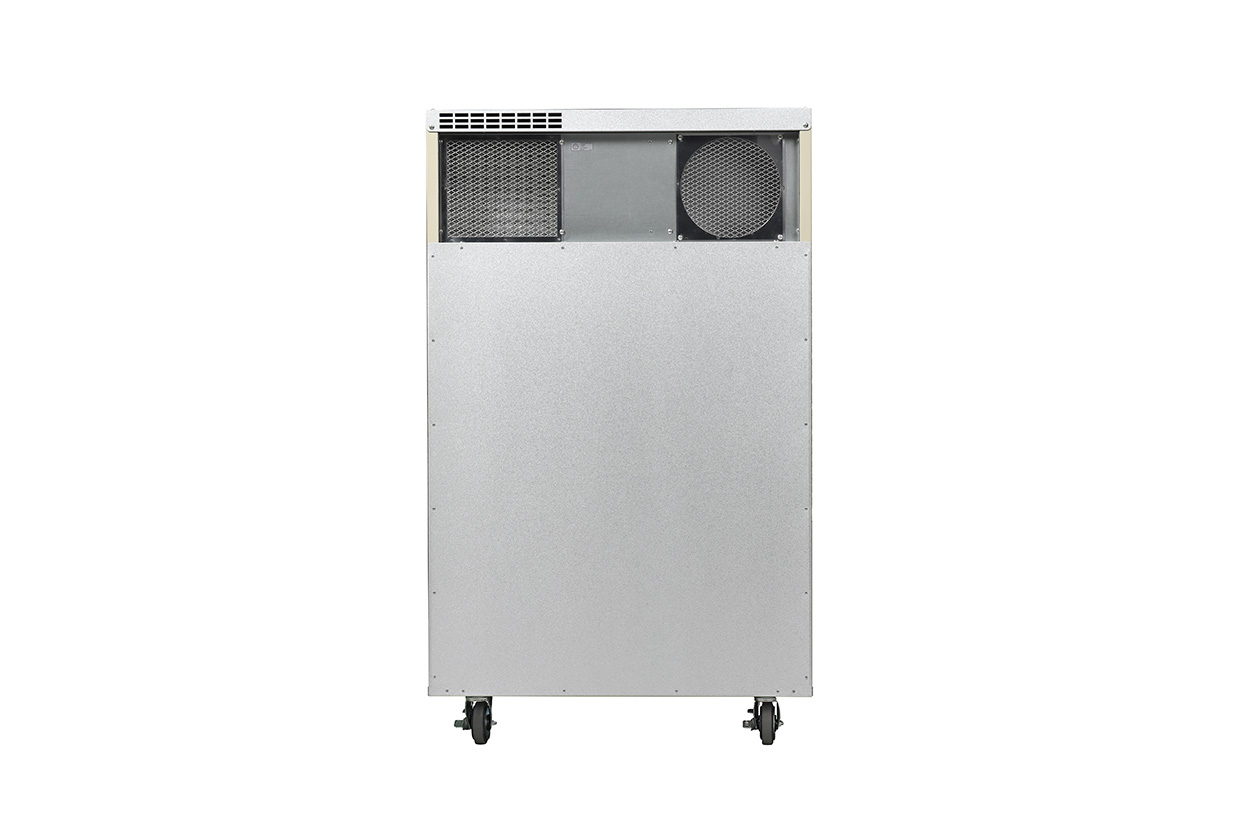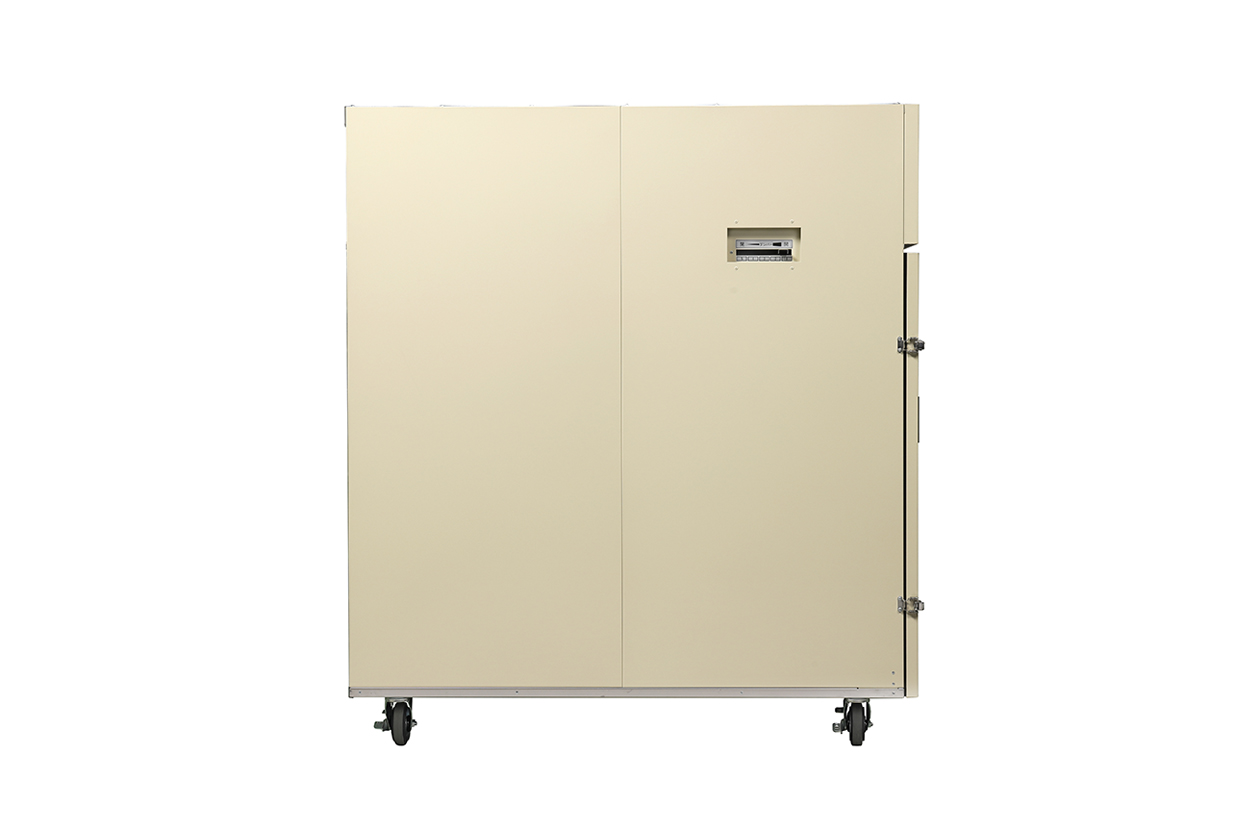 A 20 trays electric dryer with a tray size (600x600mm) was created.
Circulation function damper

Equipped with the circulation function damper, the moisture discharge shutter can be adjusted. The operation part uses an easy-to-adjust slide system.
Low noise sirocco fan

We adopt quiet noise sirocco fan, and sound during drying is only quiet fan. You can dry quietly at night.
AC200V electric heater

Equipped with a three-phase 200V power supply. Digital control displays drying room temperature, drying time, and set time. Temperature control is kept constant with the built-in sensor.
20 half trays (600×600mm)

The capacity per tray is 2 to 3.5kg. 20 trays can dry up to 70kg
*It varies according to the dry matter.
Mobile caster

Smooth movement due to the casters on the main body. Changing the layout is easy.
ADP

5 pattern drying program

You can memorize up to 5 patterns of programs such as vegetables and fruits according to the season. ※ADP Type
PRO

LCD

The graph can be displayed and the temperature, time, air volume, and damper can be freely programmed. ※PRO Type
Type list
S

Standard type Digital temperature control with timer
Manual control Exhaust damper
ADP

Automatic; 5 pattern drying program 5 step temperature control with timer
Automatic exhaust damper
5 pattern drying program
PRO

LCD Program 30 pattern
Reservation timer
Graph display function
Temperature, time, air volume, damper can be set freely
interval timer function
Specification table
Model name
E-20H-S
E-20H-ADP
E-20H-PRO
Dimensions
(W×D×H)(mm)
871×1274×1450
Tray
20 half trays
Tray size (mm)
600×600 depth 30
Power supply
3-phase 200V Outlet connection capacity 30A
Power consumption 50/60Hz
6755/6803W
6820/6868W
6868W
Heat source
Electric heater (Sheathed heater)
Blower
Sirocco fan 200W
Control pannel

<Display>

Digital
LCD
Control pannel


<Temperature controller>

Thermistor
Control pannel

<Timer>

End timer
Reservation timer・Interval timer・End timer
Operation box


<Airflow adjustment>

-
〇
Operation box


<Automatic temperature rise>

-
5 steps temperature rising
5 pattern program
10~100 steps temperature rising
30 pattern program
Operation box


<Auxiliary temperature control>

-
Intake and exhaust
Manual (5-stage switching)
AUTO
Drying chamber material
Steel
Drying method
Circulating box type
Drying capacity (kg)
40 - 70
Body weight (kg)
187
192
Products
Electric Dryer
Diesel Dryer